Buggies and Strollers
Stroller ALL ROAD
Main advantages
Rearrangeable seat (front and back facing)
Tyres with shock absorbers
Lie-flat position
Ideal for rides and longer trips
Ideal for rides and longer trips
The ALL ROAD is the ideal stroller for walks in more-difficult urban and out-of-town conditions. Its stable and durable design and four reliable tyres ensure a safe and quiet ride for your child and easy driving for parents.
Certificates
Designed in Europe
The European New Product Development Department makes sure that products offered by Kinderkraft are as good as possible in terms of functionality and safety, and that they follow the latest design trends. The department is made up of competent people with many years of experience in the children's products industry, and many of them are parents.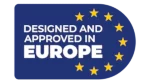 Made for Mums 2021
MadeForMums in an online community for parents and mums-to-be that helps make the best, confident choices for children. It delivers both professional and parent's product reviews to ensure children's well-being in the most precious time of their lives.
Key features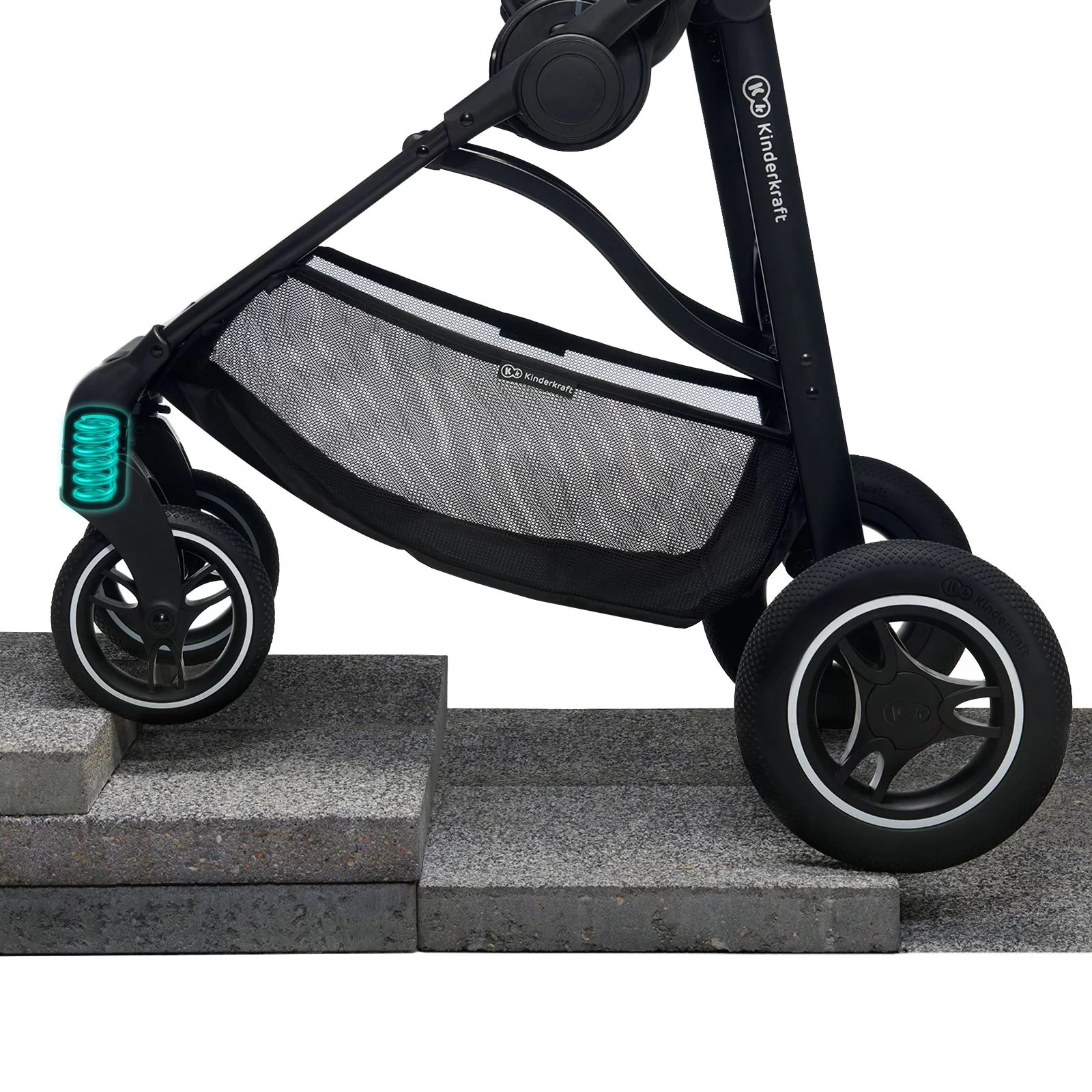 Four-tyre shock absorption
Thanks to the shock absorbers on all tyres, walking on even the bumpiest ground is comfortable and safe.
Puncture-resistant tyres
The tyres are made of EVA foam coated with improved abrasion-resistance properties. They are characterised by durability and puncture resistance.
Stroller with a lie-flat function
The ALL ROAD allows you to unfold the seat to the lie-flat position. Thanks to this, your child can take a nap during a walk.
One-hand quick folding and unfolding
The CLICK & FOLD system used in the stroller allows easy folding and unfolding. You can do this with one hand!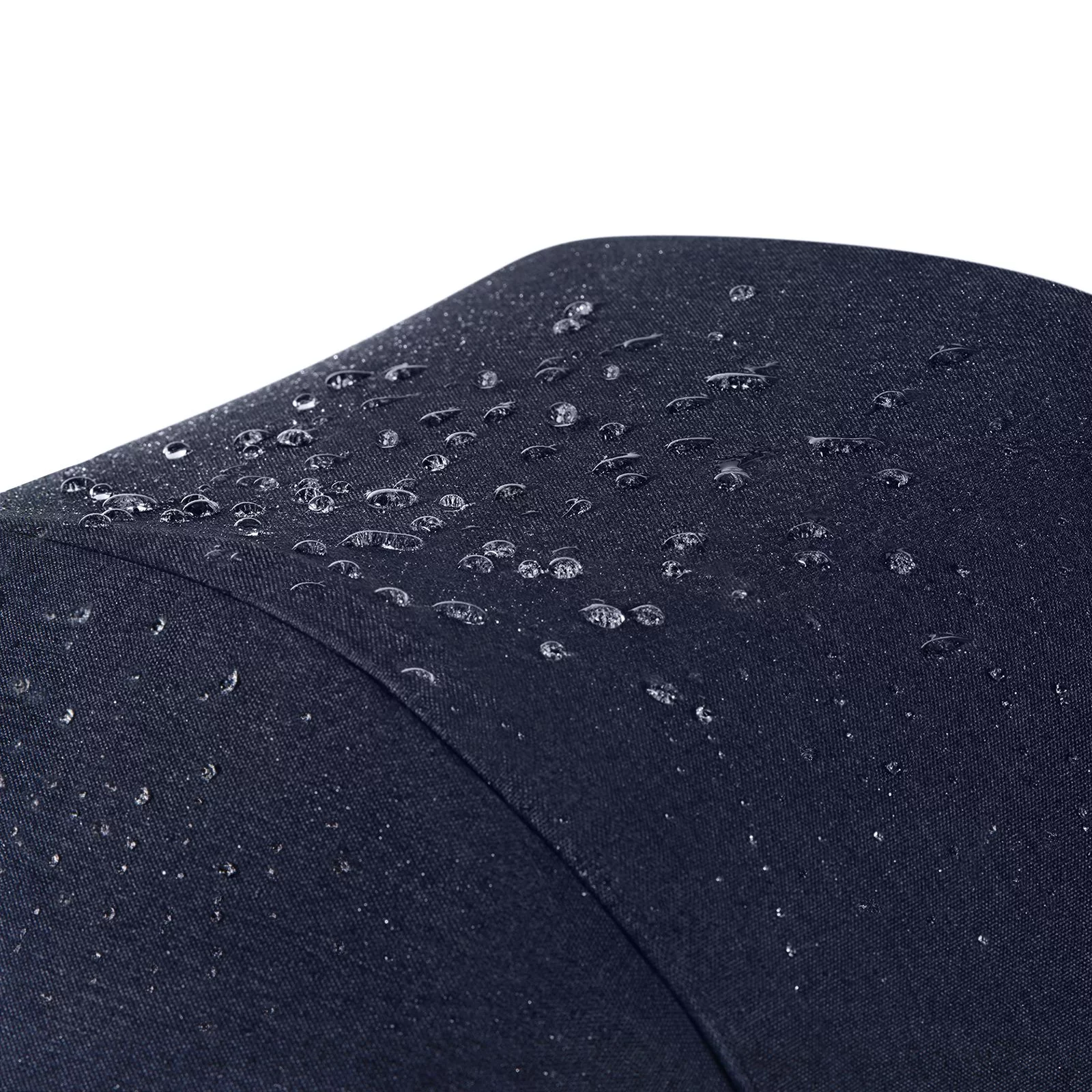 Hood protecting against bad weather
The stroller's hood can be additionally expanded – it totally protects against sun and wind. It is waterproof and made of a material with a UPF50+ filter.
Safe when folded
The ALL ROAD uses the AUTO-LOCK system, which, after folding, secures the stroller to prevent its spontaneous unfolding. This ensures easy and safe transport.
Other features
Tilting protective bar
The protective bar can be attached and removed from both sides, or from one side only. Placing in your baby is now easy: simply tilt the bar to one side and sit the baby down comfortably.
STOP & RIDE
The STOP & RIDE brake is activated and released from above. This is very convenient when you walk in open shoes.
Useful accessories
The ALL ROAD has many practical accessories: a cup holder, a rain cover, a mosquito net, and a leg warmer.
Five-point safety harness
The stroller has a five-point safety harness, thanks to which every journey is safe and - due to the protectors - comfortable.
Hood window
The window in the hood allows constant contact between the parent and baby.
Spacious basket
The spacious basket with a load capacity of up to 5 kg holds all the essentials.
Ventilation mesh
After unfastening the hood's zipper, another function appears – the ventilation mesh. On hot days this provides a constant supply of air to the hood's interior.
Fits to the parent's height
The parent handle is adjustable; there are up to 5 positions to choose from. This facilitates adjusting its height to the parent's height, which ensures more-comfortable stroller guiding.
Three seat positios
The seat's backrest can be adjusted to three positions: lie-flat, reclining, and sitting position.
Manoeuvrable tyres
The manoeuvrable front tyres ensure comfortable guiding, and facilitate avoiding obstacles. When locked for a straight ride they make it easier to move around on difficult surfaces.
Two pushing directions
The seat can be attached so it is forward or rearward facing (forward facing to the parent). It is a convenient feature kids will love.
Product video
Specifications
Dimensions:
Materials:
Steel

Frame made of robust and solid steel.
Materials
Steel

Frame made of robust and solid steel.
Additional data
| | |
| --- | --- |
| Weight: | 11,6 kg |
| Unfolded: | length – 93 cm, height – 106 cm, width - 62 cm |
| Folded: | length – 81 cm, width – 62 cm, height – 28 cm |
| Diameter of wheels: | front – 18 cm, rear – 24 cm |
| Max. child weight: | 15 kg |
| Seat: | width - 35 cm, depth - 22 cm |
| Backrest: | height - 52 cm, width - 34 cm |
| Standars: | EN 1888 |
| The set includes: | Cup holder, rain cover, footmuffler, mosquito net |
Instructions
Video instruction
Text instruction
Download
Did you buy this product?
Share your opinion
Product reviews (7)
User reviews (7)
Beautiful stroller, it steers like butter and it's very well made.

amazing quality, would definitely recommend it!

.absolutely love this stroller, looks more expensive than it is, simpe to assemble and I just love how smooth it is. My first purchase from kinderkraft and it did not disappoint, well worth the money!

It looks exactly as pictured. The color is very nice and I love the modern design. The quality is great as well.

Worth the money, arrived quickly, very useful. Me and my baby love it!

Great! It rides nice and smooth. The color is wonderful, looks exactly like on pictures.

Stylish, elegant, great quality - exactly what I was looking for. I'm very happy with the purchase.
All reviews
ALL ROAD
This is ALL ROAD – a stroller that's ideal for long and short trips. It's fantastic for both city walks and more-difficult outings in the countryside. It has a sturdy, strong frame and four dependable rubber wheels filled with puncture-resistant foam. They'll ensure your child has a safe and peaceful trip and that you can steer the pushchair easily. The shock absorption on all four wheels means that walks even on the most uneven terrain will be a real pleasure. The ALL ROAD stroller has a backrest that reclines to the lie-flat position and an adjustable footrest, meaning your little one can take a nap in comfortable conditions. The adjustable five-point safety harness features soft pads that'll make trips more pleasant and safe for your child. The extendable hood has a mesh window to ensure adequate air flow. And you'll love the spacious basket with a capacity of 5 kg, as well as the steering handle, which adjusts to five different positions.
ALL ROAD stroller
A longer walk, trip to the shops, or perhaps an active holiday? Irrespective of the situation, a comfortable pushchair that's able to deal under all conditions is a must-have. The ALL ROAD stroller will manage just as well on a city stroll as on a forest hike. The adjustable backrest ensures your child remains comfortable in both the sitting and lying position, while the convenient folding system means you can fold it with one hand. The seat of the stroller can be mounted facing towards or away from the direction of travel. The pushchair comes with accessories, such as a mosquito net, rain cover and leg warmer. You can take them with you in the roomy basket under the pushchair.
Suitable for all conditions. In the ALL ROAD stroller, your pride and joy can travel in comfort irrespective of the weather conditions or type of terrain you're on. Its wheels are made of durable rubber with increased abrasion resistance. They don't require pumping up, because they're filled with puncture-resistant foam. This combination ensures excellent shock absorption and comfort for your youngster in all conditions. ALL ROAD's extendable waterproof hood will protect your baby from the rain. The material also has UPF 50+ protection against the sun. The hood features mesh, which is ideal on hot days.
Safety. When you're going for a walk with your child, your main priority is that they're safe. The ALL ROAD stroller makes this easier thanks to its high-quality materials and solutions designed to look after your little one as well as possible. The pushchair frame is made of sturdy steel to ensure durability. The stroller is equipped with a five-point safety harness with comfortable pads. ALL ROAD also features the AUTO LOCK system, which prevents the folded pushchair from spontaneous unfolding during transport.
Ergonomics. The ALL ROAD stroller is full of solutions to make short and long walks with your baby easier. The height of the adjustable handle can be adapted to your height, and thanks to the CLICK & FOLD system in it, you can easily unfold the pushchair with one hand. In summer, parents will also love the STOP & RIDE brake, which you engage and release from the top. You can do this even in open shoes. And your child will love the seat, which can be removed and affixed facing forwards or backwards and has three backrest positions.
Which pram to buy?